Welcome to Serenity
Health Studio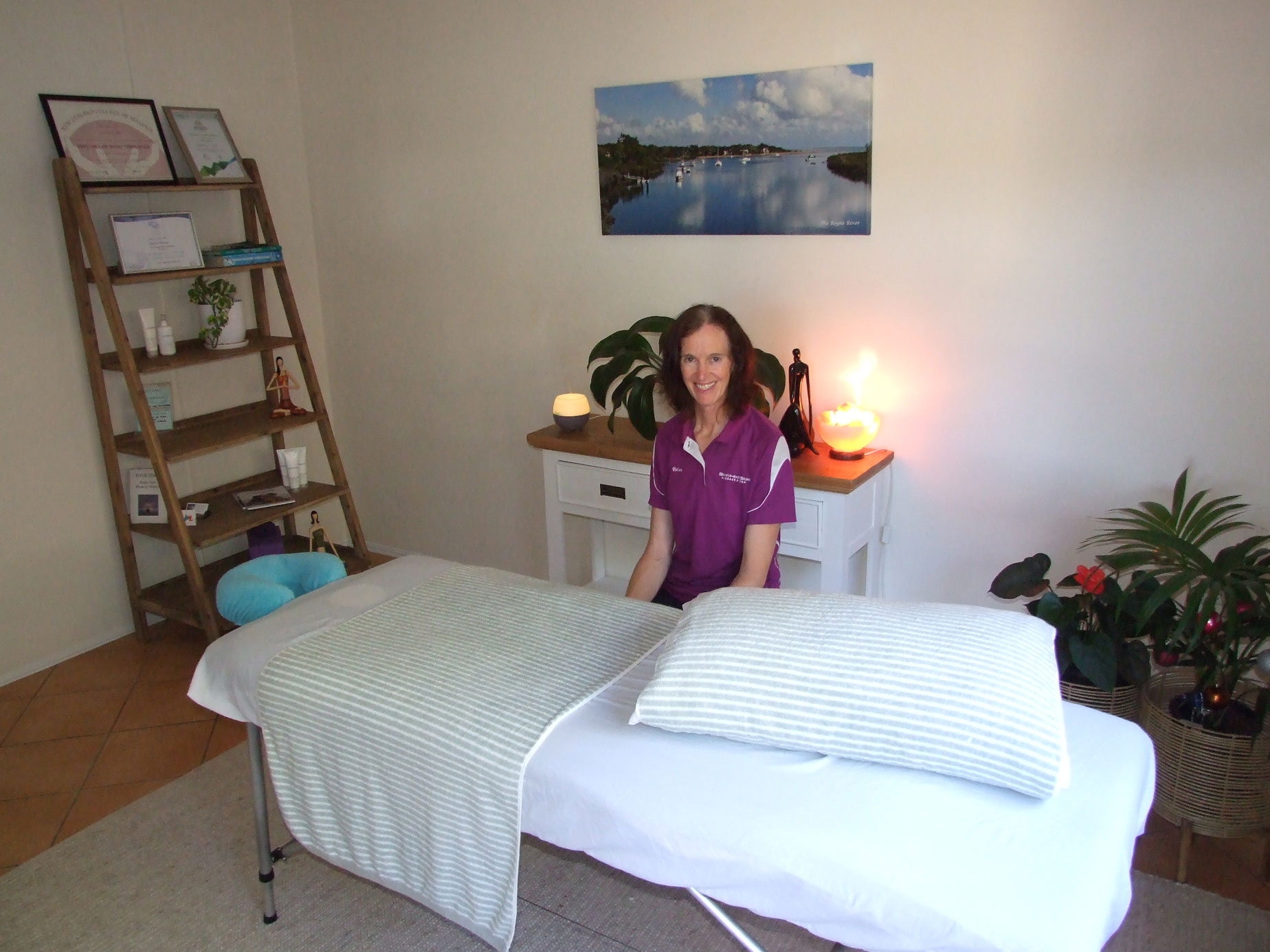 Helen Mison
Remedial Massage Diploma 2001 (NZ College of Massage)
Yoga Teacher Diploma 2010 (Aust Integrated School of Yoga)
Welcome to Serenity Health Studio, I am so happy you found yourself here.
By way of introduction, I was raised on a farm in Timaru, a small city in the South Island of New Zealand. After completing high school, I moved North to Auckland, working in the food industry and office admin. Once my three children arrived into my world I discovered I had a big interest in good health and started to experiment with some lifestyle changes to optimise our family's health, such as regular nature walks and fitness, fun times in the outdoors with friends and family, organic food made with love and using personal care and home cleaning products with safe ingredients. Feeling so good, healthy living became a passion for me.
The next stage of my health journey was to heal my lower back, an ongoing problem since a teen from heavy farm work and a netball injury. I had tried therapies previously, with no or minimal results so decided to try remedial massage therapy. This was so helpful in healing my back that it inspired me to study and complete my remedial massage diploma at the New Zealand College of Massage.
Whilst studying remedial massage I was introduced to yoga; ironically having previously thought yoga was definitely not for me – believing it was too slow and too boring! Famous last words. Feeling wonderful after my first class I decided to use yoga to further strengthen my back and relieve ongoing neck and shoulder pains. After a relatively short time, I began to experience the wonderful improvements of a regular yoga practice, creating more harmony between my body, mind and my nervous system. I also realised an extra benefit of my yoga practice, this was helping me deal with anxiety, something I had experienced often during my life due to some traumas in my childhood and teen years. Naturally then, yoga became my next big passion, I was hooked and wanted to help others to benefit from yoga as well as massage therapy.
My family and I moved from Auckland, New Zealand to Queensland, Australia in 2008, giving me the opportunity to further study and obtain my yoga teaching diploma. Yoga group classes and private yoga lessons are an incredible, additional gift that I get to share with my clients.
I love to continue to learn about the human body and mind. In 2020 I restarted my learning journey by studying trauma healing therapy to help clients regain a quality and happy life after the effects of trauma and post-traumatic stress disorder. One area of this study is trauma sensitive yoga therapy with Yoga Trauma Foundation USA/AU. This training teaches clients special yoga and lifestyle techniques to help regulate and stablise their nervous system and psychosomatic (body and mind) stressors. I'm so excited to continue to study and grow, allowing me to introduce additional body and mind care practices to support my clients in a greater capacity.
In my "me time" I mostly enjoy outdoor experiences like camping, hiking, running and organic gardening. Relaxing with family and friends and quiet times snuggled up in my happy place with a good book or movie.
I have a deep care for people and feel privileged to be able to help support you to maximise your health and happiness when we meet at Serenity Health Studio.